Online advertising has come a long, long way in recent years.
Retargeted advertising means that you can hone in on precisely the customers you want to talk to, and ensure you don't waste time and money on scattergunning inappropriate leads. A wealth of analytics tools means you can figure out exactly what works – and scrap what doesn't. The open nature of social media means that you can weave advertising and marketing into the daily conversations you're having with your audience, nurturing relationships and building trust instead of aggressively pushing your Geospatial products and services.
But for all its potential, online advertising is still a precise art – and it's very easy to make mistakes. Before you hand over any cold, hard cash, make sure you can confidently answer these 3 questions.
1. Why Would Someone Click On the Ad?
This is one of the biggest mistakes that newbies and oldies alike make. Online ads tend to be super concise and you may only have a tiny space with a couple of words and an image to put your point across.
If you're too vague or general, you won't catch anyone's attention. This is something I go on and on about….. a lot!  And for good reason!
Decide exactly what you're offering to each type of viewer, craft specific ads around these specific viewers, and try to phrase your ad as a call to action. For example, rather than saying something generic like "Leaders in 3D Laser Scanning", it's far more effective to produce a couple of different ads that say something along the lines of "Increase work productivity and safety with the latest 'game changing' 3D laser scanner! Find out here!" or "Find out how using our 3D laser scanners will improve your workflow!".
In short, you should aim to do three things: make the offer 100% relevant to the individual, tell them exactly what to expect if they click, and create a sense of urgency to nudge them into action. You're trying to take them down the sales pipeline – and snap up a hot sales lead at the other end!
2. How Do You Know You're Targeting the Right People?
Crafting mega-personalised, nuanced advertising is excellent… if you're getting those ads to the right eyeballs!
Broadly speaking, there are two things to consider here.
First: are you focusing on the right platforms, websites and channels to reach the people who actually want to buy your stuff?
Second: Are you using the right keywords, filters and other identifiers to match your ads to the right people, too?
BONUS TIP: Because you've read this far, I'm going to let you in on a few hot industry secrets…
As a Geospatial company, you can safely say two things:
– Your target audience will be active around 6:30am – 8:30am most mornings (believe me, I tweet out around 6:30am and get replies very quickly!)
– Your potential customers will be in the right headspace to research/buy your products and services when they're actually at work. And when they're at work, they're more likely to be looking at sites like Google, YouTube or industry blogs and websites than, say, Pinterest.
If you're working in the Geospatial Industry, you are lucky in that you have a clear niche, so this makes it easier to narrow down websites and search terms your target market might use.
It also means that it can be particularly beneficial to place ads with something like Google Adwords, which has the added benefit of coming with highly detailed and comprehensive analytics and tools for keyword research. Focused publications like Geoconnexion, LiDAR News, POB or GIM (to name but a few) online banner adverts are also an ideal option as you can monitor the number of visitors coming to your site.
However, that doesn't mean that you should leave out social advertising. LinkedIn is the most obvious choice, since it's so B2B focused, but in reality, everyone dips into Facebook and Twitter during their working day, and if you're using these channels to talk to your customers, it makes sense to sell to them there, too.  Psst!  For more on this topic, read:  Want to Know If Social Media Really Works for the Geospatial Sector?
[ctt template="5″ link="85Rcy" via="no" ]#Advertising via @LinkedIn or @Facebook gives you an enormous advantage. #Geospatial #Marketing[/ctt]
What's more, advertising via LinkedIn or Facebook gives you an enormous advantage. These sites collect masses of highly granular data on their users – and they allow you to take advantage of these to target your ads.
For example, you could opt to target a particular ad specifically at people whose profiles say that they both work for GIS Mapping companies and are based in Germany. Or only to people who have 'liked' a Facebook page about LiDAR technology / a publication for the Geospatial Industry, and are over the age of 22 (helping you rule out students). Or who are members of a LinkedIn group for professionals in the Remote Sensing Industry.
[ctt template="5″ link="ffAcl" via="no" ].@LinkedIn offers a ton of guidance! Including a breakdown of the different elements you can use to target your #Geospatial audience[/ctt]
LinkedIn actually offers a ton of guidance to help you do this, including a breakdown of the different elements you can use to target your ads to the right person, in the right company or profession, in the right part of the world.
All of which means that, if you're smart about finding ways to identify your ideal customer on social media, you can use the tools available to target your social advertising with incredible precision.
3. How Will You Measure Results?
[ctt template="5″ link="afWm2″ via="no" ]Many people misinterpret success as having a large number of people see or click on your advert. #Geospatial #Marketing[/ctt]
Many people misinterpret success as having a large number of people see or click on your advert. But attracting a crowd or having the loudest megaphone isn't the point of your campaign. In fact, sometimes it's a bad thing to have too many of the 'wrong' people taking up all your time and energy, because it leaves you with far less time to talk to the really important customers.
The point of your campaign is getting the right people's attention – and getting them to do the right things.
But what are the right things?
The precise goals of your campaign are for you to decide – but you have to decide them before you ever place your first ad. And, just as importantly, you need your goals to be measurable, and you need to have a reliable system for measuring them.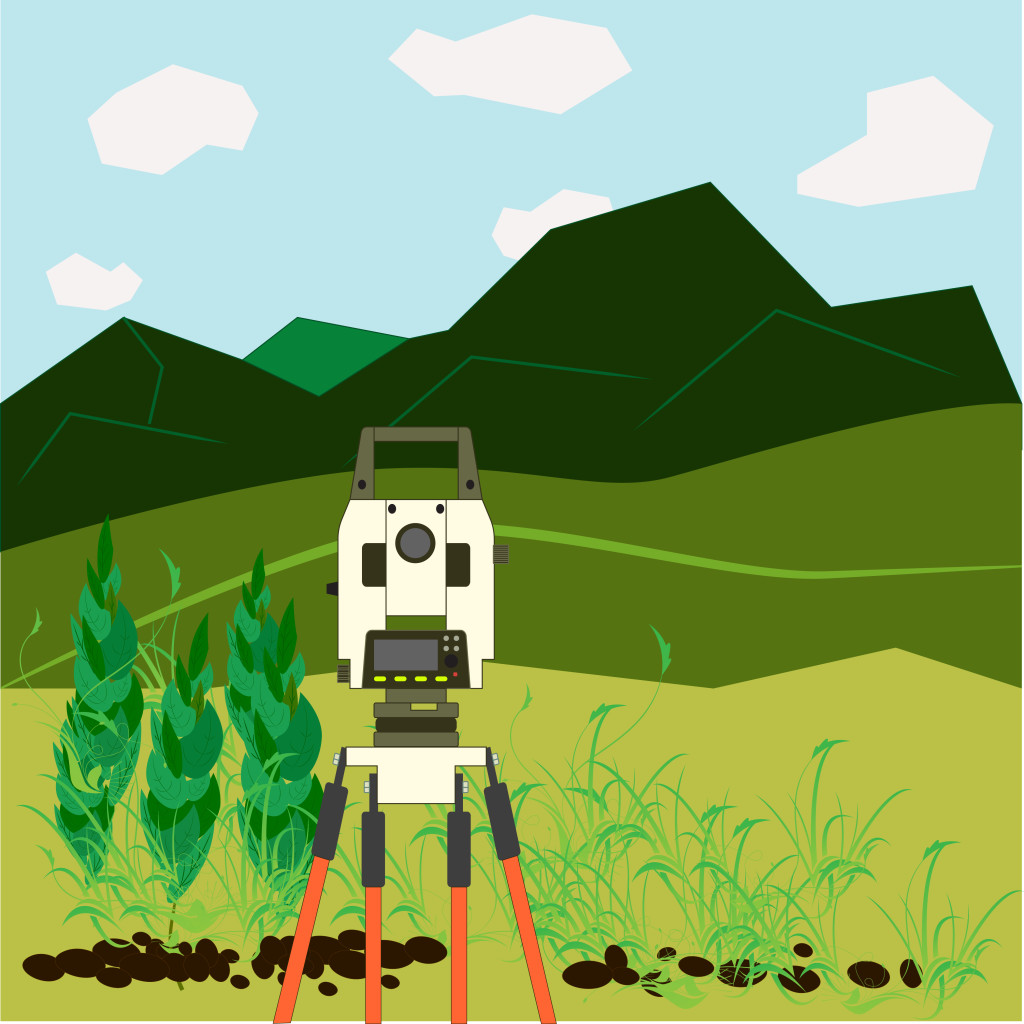 For example, if the aim is to grow your number of quality leads, you need to make sure that your ad leads to a page (unique url) where you can capture people's details and contact information, that you have 'clear criteria' for what a "quality" lead looks like, and that you have a means of, first, seeing how many people clicked the ad and second, how many of those people then signed up.
Using this information, you can then:
1). Judge how effective the ad was at getting people's attention overall, e.g. "3000 people clicked through"
2). Judge how successful the campaign was at capturing leads, e.g. "We collected 500 new email addresses"
3). Evaluate how successful you were at attracting the right kinds of leads, e.g. "Of these, 360 are high quality leads – CEOs or purchasing managers at the kind of companies we sell to"
And then, of course, you can start to analyse and refine your campaign for next time. For example, if 2000 people clicked through but only 50 were happy to leave their email address, was this because the text of your ad was misleading/attracted the wrong people, who then realized it wasn't for them after they clicked? Or was it because the page they clicked through to wasn't compelling enough to get them to sign up?
[ctt template="5″ link="lXuWo" via="no" ]The beauty of online #advertising is that it is super easy to tweak and experiment with one variable at a time @geoconnexion #Geospatial[/ctt]
The beauty of online advertising is that it is super easy to tweak and experiment with one variable at a time, and judge the results accordingly, without committing a huge budget. You can also run A/B tests, where you put out two versions of the same ad with slightly different copy, titles, pictures or design layouts to see which one gets the most traction.
By keeping an eye on your analytics, you can keep honing your marketing approach – and keep getting the most ROI out of your online ads.
Have any questions about getting the most out of online advertising for the geospatial industry? Fire away in the comments section below (apologies you have to log into WordPress to do so) – or give me Elaine a call on +447825517850 to chat in person!