What do people really think about geospatial marketing?  Let's find out!
(Updated 27th March 2021)
But more importantly, why do they care about it?
It's a total no-brainer for me. I totally live and breath marketing and geospatial (and totally unrelatedly, horses). But with a Dad whose passion is geospatial and innovation, you could say survey is in my blood and a natural path for me to follow.
On top of that, getting out there and meeting people is my happiest addiction. Being stuck in the office for a couple of days leaves me bouncing off the walls – just ask my team.
That's why my job allows me to exercise both of these loves – geeking out about geospatial and using communication to improve it…bliss for me.
So, I've done some investigating and have chosen absolute rockstars in the geospatial field to give their views and tips on marketing. I've also included some of my favourite Marketing Gurus in there too.  Sit back and enjoy what our influencers have to say about the marketing mix!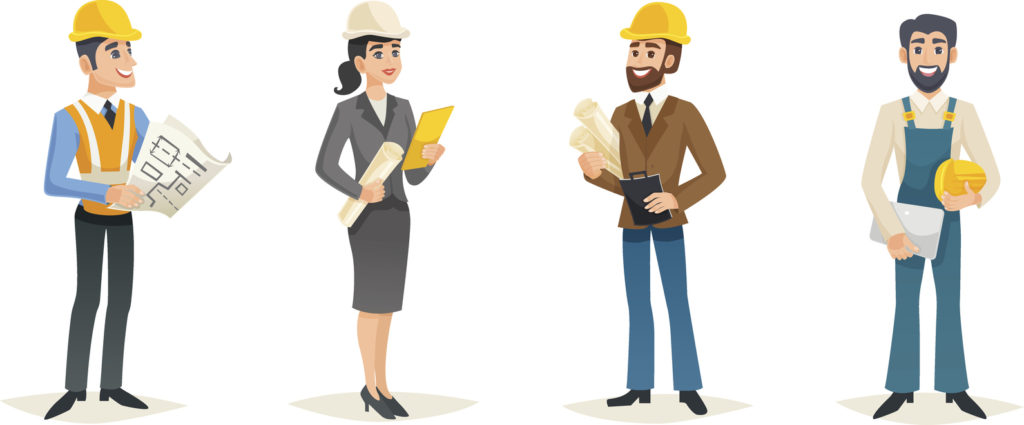 Paul Burrows, Scanning Solutions Manager, Leica Geosystems
"As marketing and sales are becoming inherently linked, it is vitally important for sales teams to take the messages provided by marketing and deliver them to new audiences. I use social media to provide my own insight, share views from industry commentators and help me connect with groups of people I would not otherwise manage to visit, all around the world. I find benefit in using social media as I myself become better educated and aware of the market, but I feel I am able to give some of my own personal knowledge from 10 years in the Geospatial industry."
Helen Gilmartin, Regional Marketing Business Partner UK, Ireland and Benelux at Hexagon Geosystems 
"Be benefit-led. Our starting point for every single marketing activity, whether that be a blog, an e-shot, a printed advert or a newsletter, is to ask ourselves how we can provide information of real value that will engage both our customers and our prospective clients. Our customers are motivated, busy professionals who are constantly looking for ways to be more efficient in the field and office, to increase productivity, to add value to their offering, to expand it or simply just solve a problem. If our message doesn't meet these criteria then we have fallen into the trap of focusing on what we want to tell them about a product or service rather than why it could benefit their business."
Steve Ball, Innovator
"Attend the widest number of trade shows outside the geospatial business."
The biggest markets for geospatial technology are often not mapping and construction. The best example being high-speed laser scanning applications in land, sea and air collision avoidance.
Conversely, technology developed for non-geospatial uses often have large, high value geospatial applications. E.g. GPS, Gyro and telemetry products. 'Early Adopters ' have come to dominate the survey and construction markets.
Omar-Pierre Soubra, VP Corporate Marketing at Arrow Electronics 
"Invention and innovation are keys to the Geospatial industry: from drawing maps to GPS/GNSS, from laser distance meters to 3d scanners, from computer screens to mix-reality, the industry adapts and shapes its future every day. #neverbored."
"Verticalize or die. Geospatial sensors, data, and analytics have become part of all aspects of our everyday life and these services are delivered to us from non traditional companies like a Google, Apple, Microsoft, and Facebook.  As an industry our strength and focus must be on how we utilize our experience and know how in geospatial data collection, processing, and analytics and apply that knowledge to vertical markets like utilities, construction, natural resources, and transportation."
***
Psst… are you a Geospatial Marketer? Looking to improve your marketing knowledge but not sure what course to choose?  Can you imagine a course that is Geospatial and marketing focused?  We can and we launched one; introducing the Geospatial Marketing Academy, a tried and tested methodology that is for Geospatial Marketers around the globe.  A course that your boss will gladly spend his dosh on!  Find out more by clicking the link here. 
***
6. Mike Hopkins, Managing Director, Storm Geomatics @StormGeomatics
"Don't' do your marketing alone, use your whole company for further reach and higher volumes of more varied content".
"Don't tell people how you survey a job, make the point that you are solving someone's problem."
Ola Rollen, President and CEO Hexagon AB @OlaRollen
"At Hexagon we strive to always be the best, never be afraid of challenge and keep pushing yourself out of your comfort zone."
Melanie Osborne, Corporate Campaign Manager, Ordnance Survey @OrdnanceSurvey
"Understand what your audience think and be clear about what you want to happen as a result of them seeing this communication. Then you can consider how to monitor it."
Malcolm Kennedy, Managing Director, CR Kennedy – Australia @mskcrk
"In business, indecisiveness is fatal. If a decision is right – you progress. If a decision is wrong – you learn. If you do nothing – you sink."
Jim Van Rens, President, Riegl USA @RIEGL
"Here at Riegl USA we have an informal philosophy that is more about doing business. If we take care of our customers then all will be good!"
Caroline Robinson, Owner, Clear Mapping Company @clearmapping
"Don't underestimate the importance of following up leads!"
Casey Rutland, Owner, Digital Green @CaseyRutland
"Stay relevant, valuable and honest. Do it all with respect. Take pride in your online presence and cultivate it well. This will lead to reciprocal industry respect which after all, is what the aim is."
Nick Blenkarn, Director Seven Partnership @Nickoftime68
"We can now showcase our skills to a worldwide audience from an iPhone on the train home from London. We can attend conferences with a #tag and a tweet.  My advice: blow your trumpet, but make sure you play a good tune and stand out from the other buskers!"
Kelli Montgomery, VP Marketing at Hexagon Geosystems @kelli4change
"Some brands will say whatever they think you will believe to sell their stuff, most don't buy it – know your audience and then be authentic, be transparent, be real."
Gene Roe, LidarNews @lidarnews
"I think it is important to promote your brand via advertising while at the same time publishing customer success stories. That is a powerful combination."
Markus Brun, Allnav @mahubru
"We're only successful, if our customers are successful."
Rebecca Geier, Marketer, Author
"The days of using only a vendor-controlled, outbound approach for which we, as marketers and business leaders, decide where and when our messages will be heard are over. With buyers in control, the marketer's challenge and opportunity are to get found where and when the buyer is.  Some view this as bad news and lost control, but I don't. I believe marketing has never seen brighter days with the innovation of inbound and content marketing. We have more knowledge, more technology, more measurement, and more control than ever.  But with a highly sceptical, technical audience, you have to be smart and patient about how you do it!"
Travis Reinke, CEO SCANable @TReinke3D


"Social media is more than just a way to brag to friends and family about what you are doing.  From a business perspective, be strategic when using social media. Focus on relevant keywords and hashtags when posting. While the majority of our projects are highly confidential we are always careful to state where we are working and what type of service we are providing.  It always amazes me how quickly we will get calls and emails about work in a particular geographic region after posting on social media that we are there, even if we can't state exactly what we are doing"
Andy Coote, Consultant @acoote

"As an industry we are still woefully bad at presenting the benefits of what we do in economic terms, in consequence many very important projects, don't get funding and its an aspect of our discipline we desperately need to improve."
Derry Long, Mover Shaker Persuader at Mollenhauer @derrylong
"My top tip is good record keeping. Invest in a decent company or personal CRM system. Keep your contacts up to date and keep following up!"
Lisa Murray, Group Director, Diversified Communications @SPAR_Events
"Give it away! What can you share that you can use to build your list? Maybe it's a report or a webinar… whatever it is, ensure it's of VALUE to your target market – and watch your database grow."
Danielle Ruffell, Marketing Manager, ISG Plc @DanielleRuffell
"Talk to people! Internally and externally communication and transparency really is key."
Claire Fenwick, Owner, Spatial Dimensions @ClaireyFenwick 
"21st century marketing starts with recognizing that today's consumer not only has a voice, but needs to be listened too."
James Kavanagh, Director RICS @jkavanagh99
"Use language the client can understand! No geo speak."
Roosmarijn Haring, Consultant geodomein @geodomein
"The first step in making your company visible is to become visible yourself."
Caroline Hobden, Events Director, Diversified @GEOBusinessShow
"Know your product, nurture your product, love your product, sell your product. Always go the extra mile and you will automatically lap your competitors in the process."
Rory Stanbridge, Secretary General, TSA @rorystanbridge
"When you are discussing your business with a potential client, be honest, be yourself and if you do not know the answer to a question, own up."
Doug Kesler, Creative Director, Velocity @dougkessler
"A great story is multiplied by a strong, clear voice."
Wim van Wegen, Editoral Manager GIM International @WimGeomares
"In the surveying industry it's all about accuracy. But when it comes to marketing, many geospatial companies are struggling to find the right strategy that meets their needs accurately enough. A 'trial and error' approach is not only costly, but is also a mismatch with the culture of most geospatial companies. Instead, the safety and security of a tried-and-tested approach suits them better. With over 30 years of experience in the geomatics industry and thorough knowledge of B2B communications in the sector, both in print and online, GIM International offers a tailor-made solution. Seemingly 'old-fashioned' methods such as a printed magazine can be surprisingly effective, as I noticed during the latest edition of Intergeo for example. Many exhibitors told me that they've found articles in trade magazines to be a valuable way of putting their products and services in the spotlight. Combining this with an advertising campaign in a magazine full of relevant content, supported by a targeted online strategy directed at your potential users, results in a strong, integrated marketing communications campaign. It may not be particularly flashy or groundbreaking, but it works – and that's what counts."
Oliver Viney, Business Manager, Atlantic Geomatics @AGSurvey_GIS
"Business performance will improve if you understand the numbers. How many enquiries do you receive per month? How many of those enquiries are converted into projects? If you were unsuccessful, why? If you were successful, find out why? It's not just about price. By gaining and understanding your numbers you will be able to be more successful and more profitable."
Aaron Orendorff, Contributor for INC, HuffingtonPost, CMIContent, BusinessInsider @iconiContent
"All marketing has to come down to two behind-the-scenes questions:
What hell will this save my audience from?
And 2. What heaven will it deliver them unto?
Doesn't matter if it's for a landing page, blog post, email sequence, webinar, or your product itself. Getting existential like this forces you to go after the emotions that drive your audience. It makes you get visceral about the pains they face… and the payoff that comes from whatever it is you're offering.
A great way to do this is through the "five why's." For example,
Why would someone want to read your article about healthy cooking? To learn how.
Why would they want to learn how? To make healthier food for themselves they actually want to eat.
Why would they want to make healthier food they actually want to eat?
Because that's the hardest part of staying on a diet and losing weight.
Why is that the hardest part? Because they want to lose weight, and don't just hate most health foods, they feel like outsiders when they eat around friends and their family demolishes whatever motivation is left at the end of the day by complaining about the meals themselves.
Why does that demolish their motivation? Because they DO NOT want to call attention to their weight problem that's already embarrassing enough and that they've already tried and failed to overcome before.
The hell is feeling like of failure, being an outsider, being embarrassed, and feeling guilty. The heaven is: "Three meals you can cook in 15 minutes without anyone knowing you're on a diet (even if they eat them with you)!"
Viveka von Rosen, Linked Into Business, @LinkedInExpert
"It's Marketing 101: 'Know thy audience'. And yet most LinkedIn profiles out there have not been strategically conceived to attract and convert a target or niche market. When designing your LinkedIn Profile, you must always be talking to your niche audience:
– From the background image to the Professional Headline (which should be more than title at company)
– Summary section (2000 characters where you get to tell your target market, in their language why they should work with you and what they will get out of it)
– Media you upload to prove your expertise and credibility
– Current and Past Experience
– Projects, Publications and Interests
Make sure that every section of your profile reinforces your expertise in a way that will make your ideal client not only want to work with you (or buy your product) but feel they need to because you are the best solution to their problem."
Kevin Corbley, President, Corbley Communications Inc @GeoBizDev
"Nothing sells geospatial products and services better than a client success story that describes how your customer used your product or service to do their job faster, better, more safely and cost effectively."
Dr Ing, Christoph Frohlich, CEO Zoller + Fröhlich GmbH
"Marketing activities certainly contribute to drive innovations. Feedback, challenges as well as suggestions of our customers and partners enable to us to continue developing innovative solutions for the geospatial community. This is why we put a strong emphasis on maintaining close contact to them."
Michelle Byrne, Marketing Communications Director Hexagon Geosystems, @MichelleByrne79
"Marketing is not only about the campaign assets you create, but also about the stories you tell with content. Paid, earned, share or owned content continuously builds and visualizes a picture of your brand."
Trevor Venter, CEO, OPTRON
"The best thing you can do for your customers is to be an exceptional boss to your employees."
Helen Thompson, Director Commercial Marketing, ESRI @SiAction
"GIS is a unique science. It enables us to understand and connect our whole world while caring for it, and the needs of its people, at the local scale too. Only through GIS can we truly balance the increasing competitive demands we are placing on it.
Joe Pulizzi, CEO Content Marketing Institute @JoePulizzi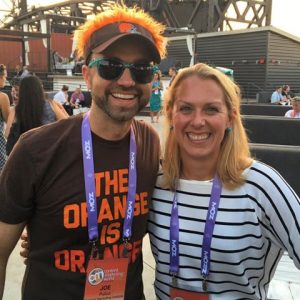 "If your content marketing is for everybody, it's for nobody. Mediocre content will hurt your brand more than doing nothing at all."
Michael Raphael, Founder and CEO, Direct Dimensions, Inc.
"Technology and change: they simply work together, especially in our world of 3D. And because of these advances we all benefit as new tools improve how we scan, analyze, and model the 3D data we collect. I started out in 3D metrology years before laser scanners. My first 3D measurements were with a portable articulating touch probe. In order to 'scan', we literally had to sweep the ball probe across a surface. While even then we could digitize and model amazing objects and structures, today we use tools that are far more productive. We are developing even faster 3D technologies for capturing even more of our real world. With over 30 years working in 3D, I can say for sure that we enjoy the change in 3D technology over time."     
Ted Knaak, CEO TopoDOT
"The performance, productivity and reliability of process components necessary to acquire point cloud data, manage data, assess its quality and extract actionable information to feed downstream operations have collectively converged to offer an extremely high value proposition. The remaining challenge for this technology revolution is the reorganization of people, processes and products around these new workflows."
Ken Smerz, President/ CEO Eco3D @Eco3d_USA
"Use the fastest technology known! The use of laser scanning literally is the fastest form of 3d data acquisition—measurement—known on planet earth. Nothing else is faster. Integration of this technology undeniably leads to a reduction in labor and material expense for any new or renovation project. It's not about the technology…it's about the benefit from the technology. It's the "why" behind the technology that will fuel democratization."
Joe Croser, Managing Director, Oundle Group @JoeCroser
"Standards are like toothbrushes, everybody agrees you should have one, but no one wants to use yours."
Ian Clary, Razor Social @IanCleary
"We invest too much in driving traffic to our websites but not enough on optimizing conversion of traffic when it arrives.  My number 1 tip is to divert some of your marketing budget to optimizing conversion and this will be one of the quickest ways of generating more business in a short time frame."
"Create a company page on LinkedIn and try to build a community of followers around this. You can attract followers by posting regular company updates/product reviews/case studies etc."
Joe Magnotta, Writer @WritingGeo
"Redux: Reuse & Recycle. Be a data pack rat and repurpose content to diversify your marketing plan. When creating content, stay on task, but keep an eye on the horizon. Take detailed notes and organize them for future use. Data from interviews, surveys, and case studies will save you precious time and resources going forward."
Andrew Larch, CD Surveys
"When marketing we believe in a personal approach. We don't want to be another company sending spam or not receiving visits to our website. We like to talk to our clients, send updates that relate to our clients personal needs and in return we hope our clients pay attention to what we say."
Adele Revella, Buyer Persona Institute @buyerpersona
"Companies are building too many personas of dubious merit by adding a name and photo to obvious demographic data. The goal is to gain new insight into why, when and how customers like yours make the decisions you want to influence. When buyer personas describe meaningful variations in your customer's mindset and frustrations throughout their journey, you'll know how to align your sales and marketing strategies to earn each persona's business."
Gannon O'Reilly Head of Regional Marketing at FARO @GannonOReilly
"Relentlessly focus on identifying tangible customer value, communicate that value through compelling content and use closed-loop analytics to continuously optimize your approach – that's a winning growth strategy."
Joe Paiva, GeoLearn LLC @GeoLearnJoe
"The old adages still apply. We need new customers to grow. But don't forget about your existing ones. They brought you to where you are, have much deeper roots than any new ones you might take on, and are more likely to have a loyalty that goes beyond the merely rational. Appreciating them, treating them as "insiders," and giving them special favors will pay dividends out of proportion to the effort you expend."
So, that's it for now!
I hope you are inspired by these snippets of marketing treasure from our geospatial influencers. Go follow them on Twitter, LinkedIn and Instagram, read as much as you can on the subject and make 2021 the year you skyrocket your marketing efforts. Happy Holiday's to you all!
Do you have any questions or tips of your own to share? Let us know below or send me a LinkedIn request.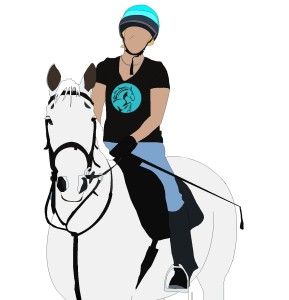 PS: A big thank you to everyone who was willing to provide me with a quote and thank you to those who i didn't include in this post.