Who do you listen to in the geospatial universe? And more importantly, WHY do you listen to them?
Perhaps you get your industry news and insights from people like Anusuya Datta, Executive Editor of Geospatial World? After all, she's an expert with years of experience writing about the sector, so she must know her stuff, right?
Or maybe you follow heads of world-leading companies, for example Hexagon President Juergen Dold or Trimble Senior VP Bryn Fosburgh. These guys are out there in the trenches, dealing with the problems that face your industry every day. They must be able to teach you a thing or two!
Or perhaps you're keen to hear from some of the up and coming voices in your field – younger entrepreneurs who are shaping the next generation of innovators in the geo-space? People like, say, Christine Gayron, President of Gayron de Bruin Land Surveying and Engineering, Altavian's CEO John Perry, and Serene Ho, the influential 3D digital tech researcher at the University of Melbourne's Centre for Spatial Data Infrastructures and Land Administration… all of whom featured in this year's xyHt "40 Under 40" to watch in geospatial? Can't hurt to see what they have to say!
Maybe you follow these people because you saw them featured in an article. Or heard them speak at an event. Or simply read a blog post by them that someone in your industry shared, and that resonated with you.
Just seeing these people given a platform, just hearing them asked for their opinion, just seeing them publicly described as an authoritative voice might well have been enough for you to start considering them an important player in your industry.
In other words, they have become thought leaders.
Simply by virtue of their visibility, you and many or your peers, competitors and clients now have that little bit of extra respect for them. They've earned that little bit more trust from potential customers. Their reputation has been enhanced that little bit more.
And that's the kind of kudos that can quickly generate more and more sales for the companies they work for.
But what about YOU?
(Yes, YOU!)
Why isn't your name on this list?
Why aren't people in your industry looking up what you have to say on a particular issue? Why aren't you (or your CEO) being asked to speak at industry events? Why doesn't your company get contacted or comment when a relevant story breaks in your industry?
Because you don't have enough expertise?
Because you aren't important enough in your industry?
Because you don't have a useful point to contribute to the conversation?
…Or simply because they don't know you exist?
What I'm about to tell you might come as a bit of a shock. But once you know the secret, it will all sound pretty obvious.
Do you want to know how journalists find experts to comment in an article?
More often than not, they Google around to see who is already out there, putting their head above the parapet… and getting their name in print. They see who has been quoted before and try to chase their contact details. They put out a #JournoRequest on Twitter and Facebook or they submit a question to sites like Help a Reporter Out (HARO). They are running to crazily tight deadlines, and they gratefully accept input from any knowledgeable source who can lend a sense of authority to their story.
That's the big secret. That's how it's done.
No one in media has the time and resources to figure out which one single person is best placed in the industry to predict what will happen or comment on a development. They aren't going to spend months checking out your credentials for a single line in one of the three articles they're writing that needs to go up by 5pm on a Friday afternoon.
What does this mean for you? It means that, if you're willing to take the initiative, you don't have to wait around for someone else to decide you're an expert.
You can potentially save a journalist a lot of time, and do wonders for the reputation of you and your business, by jumping the gun, putting yourself out there, and making yourself indispensable.
Sure, that means contacting journalists and responding to shout-outs for sources. But it also means not waiting for permission to start producing content of your own.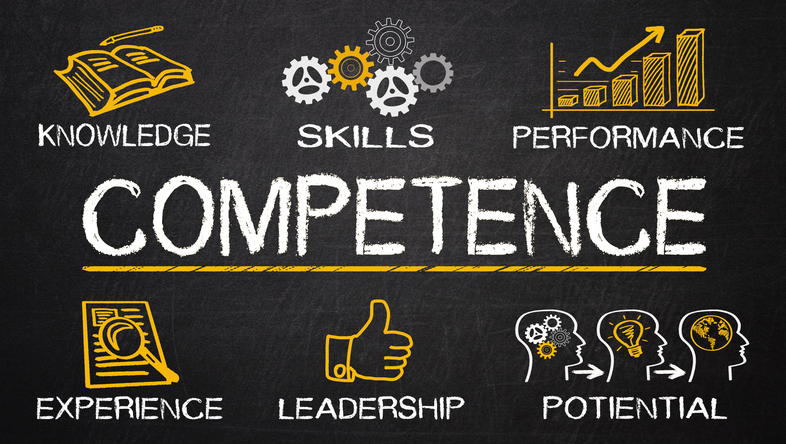 Once you realise that the first person to decide you're a potential thought leader has to be you, it's time to start making content that will educate, influence and inspire!
Draw up a list of topics that people in your field need to know more about and that you are well placed to help them with. Figuring out where your expertise and your customers' interests overlap is half the battle!
As Michael Brenner, Head of Strategy for NewsCred, advises in this Entrepreneur article:
"Identify a topic that is closely associated with your brand. Are you an authority on that topic. A simple Google search can help you answer that question. Often we find that brands are not just competing with their direct competitors. You are competing with everyone. Anyone who publishes content in your space is competing for mind share and authority.

You also need to identify the questions your customers are asking. Identify them all, make a list and prioritize them. Answer those questions across multiple formats and multiple channels in a way that adds value to your audience. Start with the most important and work your way down the list. Seek to be the best answer to those questions.

Finally, create your thought leadership content in an engaging way. Viral cat videos and listicles are great, but you shouldn't dismiss any content types that your audience might be interested in. You need to educate them, but we are all human and none of us mind a little humour. Use lots of examples, facts and quotes. I love the idea of interviewing customers to create content or curating content from other sources while adding your own perspective."
Now you're ready to start blogging! Set up your own, or publish articles on LinkedIn and Medium. Tweet. Post on Facebook. If you're confident on camera or audio, consider creating videos or recording a podcast, too.
[ctt template="5″ link="82Mt3″ via="no" ]Create your #thoughtleadership #content in an engaging way @BrennerMichael[/ctt]
Another super-effective approach is to contact publications in your industry and offer to write guest posts and articles. This helps you reach more people, get more exposure for your ideas and your business… and consolidates you as a leading voice in your field!
And then what?
Here's where it gets interesting.
Once you've been named as an expert once or twice, the ball just keeps on rolling. Other journalists may well reach out to you for comment. You find yourself on the radar of researchers compiling "one to watch" lists. You might even start getting contacted to speak at events.
Because that's the great thing about thought leadership. You have to start by blowing your own trumpet, but if you play it well enough, you'll soon have a whole band gathering up to support you – and then you're the one calling the tune.
Want to learn more about how thought leadership and content marketing can drive your business forward? Give me a call on +447825517850 Skype: elaine_ebtm or email: elaine @ elaineball.co.uk today!