Tracking how effective your digital marketing efforts are for your geospatial business really boils down to being able track the performance metrics across all of your digital channels. When the data is integrated and flowing from each of your channels, it gives you necessary information to look for trends, see how people are interacting with your website and content, and arguably most importantly what ultimately ends up happening to the user.  
When you're looking at a website reporting dashboard, such as Google Analytics, it's easy to be overwhelmed with the sheer amount of data and items reported. Fret not though, here's a list of the most important things to look at and what they mean for your geospatial marketing. 
Sessions

'Sessions' refers to a person on your website and all of their activity under the duration of a singular visit. A single user can have multiple sessions if they find themselves on your website more than once – even that day. Since this is a very broad stat, it is used as the starting off point for narrowing down the information to give the rest of your data perspective. If you have only 3 contact form leads of someone looking for a surveyor in their area, it makes a big difference if those 3 leads were generated from 5 sessions (an amazing 60% conversion rate) versus 500 sessions (a 0.6% conversion rate).
Page Views

'Page Views' refers to how many times a page on your website was viewed. *Important – this is where having easy to understand page names for each of your services (or geospatial product equipment names for ecommerce) is important. This stat gives you a look at what pages on your website are getting the most views.
Referrals & Campaigns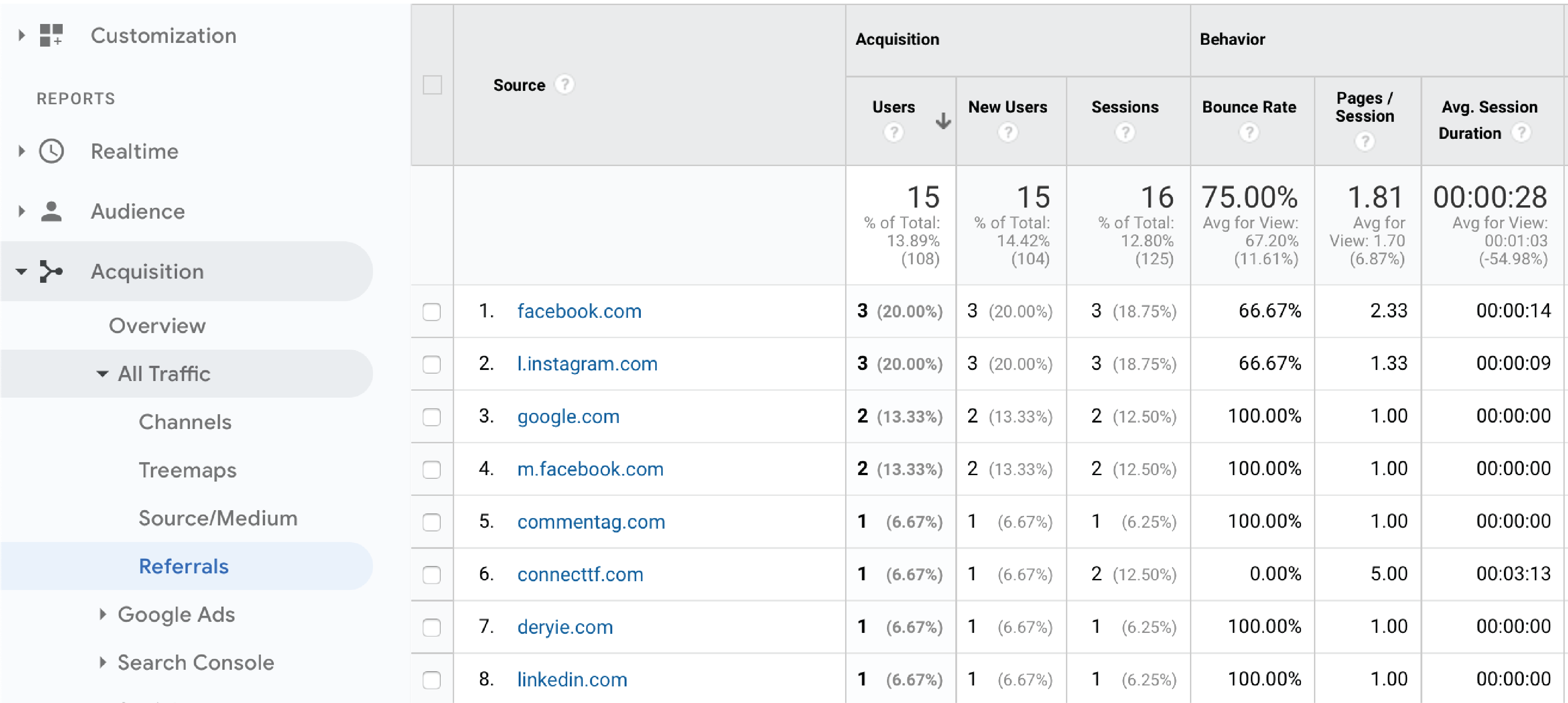 'Referrals' is the main term telling you where your traffic is coming from externally. This could be an outside website that links to your site, your Google My Business listing, your social channels, or a campaign that you're running. If you can get a high ranking, survey industry website like Point of Beginning, xyHT, or GeoConnexion to link to your website, this will help fuel organic traffic to your site (a massive SEO boost!).

'Campaigns' is a metric that you give special content or channels that you want to track the stats filtered out separately by itself. You can assign campaign names to QR codes, email campaigns, social ads, digital ad links, email signature links, etc. 
Bounce Rate, Average Pages per Session, & Session Duration
Your 'Bounce Rate' is a percentage of sessions that DID NOT view two or more pages on your website. This number is like a golf score, the lower the better. If you have a 65% bounce rate for a given day, it means that 65% of people left your site only viewing the page they initially visited and 35% of people went on to view one or more additional pages after the page they entered.
The 'Average Page per Session' gives you an average of how many pages per session each visitor viewed and is directly correlated to your bounce rate, page views, and session numbers. 
The 'Session Duration' gives you the amount of time in minutes and seconds that the session you're investigating remained on your website.
Location, Devices, and Demographics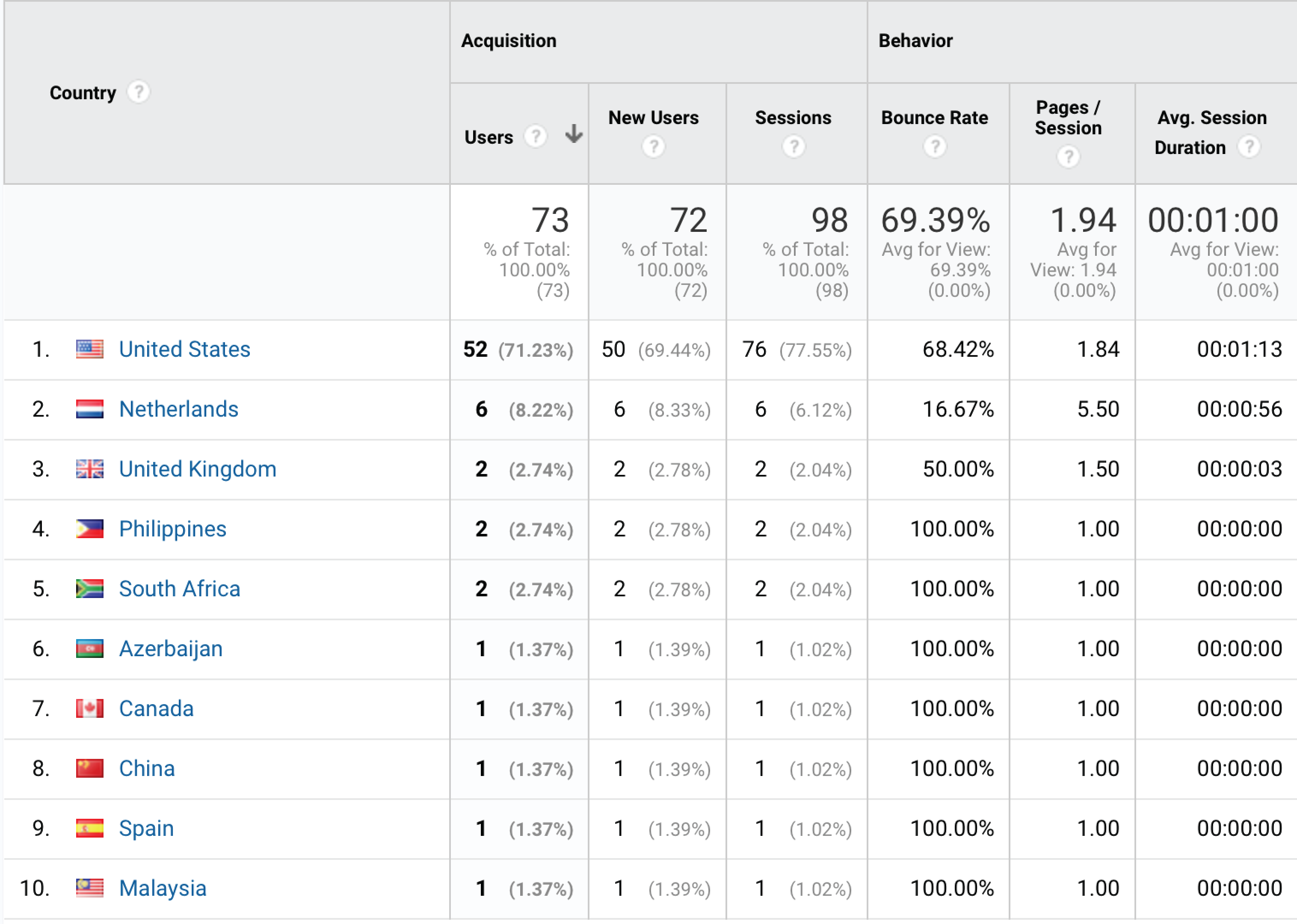 When looking into your stats, looking into where geographically your visitors are located is important to know whether or not you're reaching your intended targeted audience (especially if you service a particular territory or are wanting to focus on a geo-targeted region). This can be drilled down from Country, to Region, and all the way down to the City.

The 'Devices' stat is helpful to know how most people are viewing your site. If most of your traffic is coming in via social media, then a good percentage of visitors will likely be visiting on their mobile device. After seeing this, you know that your site and customer journey needs to be optimized to work well on a mobile interface.

Other demographic data, such as age and gender, can be helpful when you're studying trends on your visitors. From this you'll to be able to tailor content around your referral paths (such as a social media post or ad linking to the desired content on your website) to appeal to either your already dedicated visitors, or to draw in a new crowd.
Putting it all Together
For each page, date range, campaign, or other filtered metric, these core data points are the main reported information that will be the most helpful when understanding these questions. How people are getting to your website? What they're doing on your website? Where are users dropping off? From answering these questions you'll know where you can improve the customer journey to equal results. 
Advanced Conversion Tracking with Events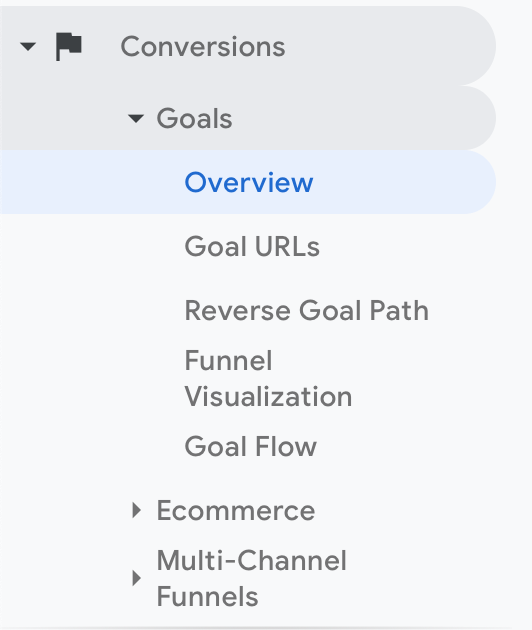 Once you're familiar with the basics of understanding your website data, you can dive into the more advanced world of custom 'Event' tags. This is where you flag particular actions around your site as key data points you want noted and tracked. Whether it's someone clicking a specific button, filling out and submitting a form, adding an e-commerce product to their cart, or checking out – you can manually configure events to give you an even more detailed look to see how a user is moving through your planned customer journey. From this you'll be able to measure direct 'Conversion Rates' relative to the rest of the metrics.
Get In Touch
Interested to know how your Survey Business can benefit from understanding your stats?  Follow Elaine on Instagram TV, Link up with her on LinkedIn, or fill in the contact form here.