Okay, I know this sounds crazy, but…
(Wait for it…)
Sometimes, just having a very limited marketing budget to work with can actually be a godsend.
No really, I'm serious!
I know what you're thinking: But Elaine, this is your profession! Aren't you supposed to be persuading me to hand over as much money as possible, so you can work your magic?
Well, no, actually. That's the last thing I want you to do. In fact, I don't want you to start setting aside some crazy huge budget. At least not until both of us are sure we know exactly what you want from a campaign, what success looks like and what works for your organisation. In other words, until you completely understand why it is you're pouring money into a marketing idea.
And to be sure of something like that, you need to do a helluva lot of trial and error.
Here's the thing: when you have a lot of money and no real idea of where you're headed, it's so, so easy to squander that money. I can name a few companies right now who do this on a monthly basis! It's like food shopping when you're starving and you've just been paid. You throw everything in the trolley. You're not thinking about the cost, or how you'll use it, or whether it goes with the ingredients you already have, or whether you know how best to cook it. Your impulses take over, and in it goes.
By the end of the month, chances are, half of it is still sitting in the fridge or is past its sell-by date, and you're standing there scratching your head and wondering how you could ever have spent so much money on all this stuff!
On the other hand, when you know a couple of great recipes inside out, and you're comfortable enough around a frying pan to improvise a bit with what you have to hand, you can go to the supermarket with just a little money in your pocket and pick out what you need to make something that will really work.
Sure, you might need to stretch that money as far as it will go. Sure, you won't be able to get the real fancy-schmantzy stuff today. And sure, you'll probably spend a lot more time counting your pennies, pouring over the options and thinking hard about what you can realistically make.
But when you've done that – when you've come up with creative, resourceful ways to make what you need, well, on a teeny tiny budget, when you've made the dishes, you've tweaked the recipes and you've made a mental note of what worked and what you could add next time to make this a ton more delicious, you can go back into the shop next time with twice as much money and know exactly how to make a knockout dish.
Okay, I know, enough with the metaphor. (What can I say? I watched too many festive baking programs this year and now have Mary Berry's voice in my head!)
Whip up the best possible Marketing Campaign
But the point stands: figure out how to whip up the best possible marketing campaign with the simplest ingredients and whatever you already have at hand, and you'll be in a MUCH better position to maximise your ROI when you have some serious money to spend.
But what does that actually mean? What ingredients should be in your super-tight-budget marketing staple cupboard?
[ctt template="8″ link="66rVZ" via="no" ]The key is to focus on the skills and knowledge you have in house. @Eballball #Geospatial #Marketing #TechnicalMarketing[/ctt]
The key is to focus on the skills and knowledge you have in house.
Think carefully about what it is your team has to offer. What expertise can they provide that will help you create content of real value for your audience?
[ctt template="8″ link="If2Ht" via="no" ]"Great #marketing really is about fixing your customers problem, not your products!" Shelly Nooner, Director Marketing @TrimbleCorpNews[/ctt]
Put another way, what specific problems and pain points are your customers or potential customers experiencing that your team knows how to help fix?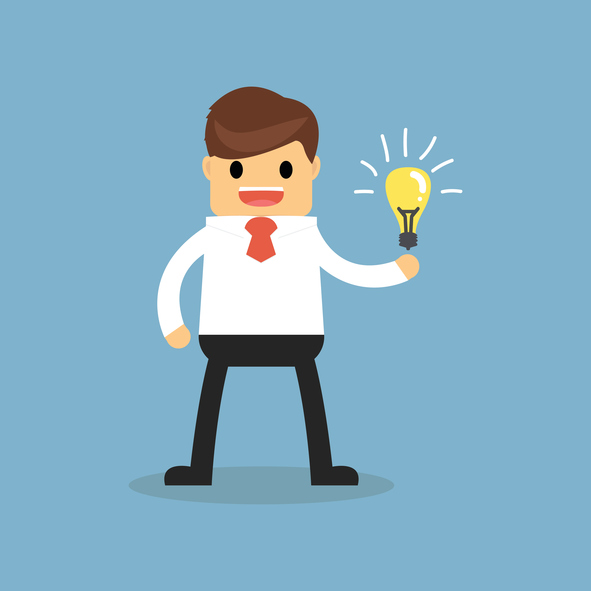 Draw up a list of questions related to your field that you can see your customer base Googling. Depending on where you fit in the Geospatial industry, this could be anything from improving statistical analysis when using Big Data for mapping through to increasing pitching skills for government tenders. It doesn't have to be directly related to what you sell, but rather – you're trying to show that you add value for customers, not write advertising copy.
Next, work out which of these questions and problems your in-house team has the skillset to answer and solve.
Chances are, you have a lot of techie-minded geeky types who are super passionate about the latest development in geospatial technologies and methodologies, which is AWESOME. Your audience is crying out for that kind of deep-level advice and expertise!
Now you've worked out what you're going to do, it's time to come up with a marketing plan and content calendar.
No matter how little you have to work with, if you don't make a plan, you WILL end up wasting time and money. I promise you that. Yet for some reason, companies in the B2B sector are shockingly bad at organising themselves. Even though it's one of the biggest predictors of a successful marketing campaign, just 37% of B2B companies have any kind of documented strategy. Making a plan will immediately put you ahead of the competition – without spending a penny.
Draw up a clear roadmap of what kind of content you're going to release, and when. List the titles of blog posts, videos and so on, the dates you will publish them – and stick to it! Running out of momentum, or being inconsistent and patchy about how you release content/communicate with your audience will kill your campaign dead.
"When marketers ask me why most content marketing programs fail, or tell me why they aren't really doing content marketing, there is usually one reason (the biggest reason of all): they stopped. Most marketers still think of content as a one-time campaign, or short burst of speed. This is not, and never will be, content marketing. If you want short bursts of speed and attention, clever and paid advertising campaigns are the way to go. Content marketing is a marathon, not a short sprint."
Focus on creating good stuff that people want to read, sharing it on free-to-use platforms and nurturing conversations with your readers and viewers. The more interaction, the better – you may be keeping your budget to a minimum, but be prepared to invest time to make it work!
Right, so those are the raw ingredients you already have sitting around waiting to be used.
What you probably don't have, though, is the bit that brings it all together: someone in-house who knows how to take those raw ingredients and make them look irresistible to your customer base.
In marketing, presentation is crucial. You need to know how to get your tone of voice to hit the right balance between authoritative and engaging, You need to know how to arrange your content so that people see it, want it, and are persuaded to come back for a second helping and another course. You need to have a sense of how different strands of marketing work together,
That's where a little expert consultancy comes in super-handy.
Someone to take your blog post drafts and turn them into compelling copy. Someone who can tell you exactly where your clients are getting their content online, so that you can save a ton of time and make sure you're tracking them down in the right places. Someone with a keen eye for ways to cut through all the noise and talk straight to your ideal customer base.
If you don't have much money to spend, this is exactly where you need to direct it. Not on huge, fancy, glossy, one-off campaigns; but on someone who can take your raw material and guide you through the process of making it work on the free platforms and networking sites you already have available. Who can show you how to hone your skills and approach for more and more successful marketing in the years ahead!
Want to have a friendly, no-strings chat about marketing your geospatial company on the cheap? I'm happy for you to call me for advice anytime! +447825517850 or skype elaine_ebtm or twitter @Eballball