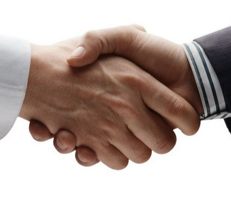 Are Resellers key for your business? 
Part of our remit with a lot of our clients is to help them expand their business globally and for a lot of them, the best route to do this is via resellers and partners. Over the next month or so we will release a few blogs that will help you if you are looking to embark on a reseller network or strengthen your existing one.
The first release looks at the benefit of resellers and how you should go about recruiting them.
Benefits of having resellers:
1. They can be a cost effective way to increase your customer base and expand your growth.
2. Resellers are a good way for businesses to enter new territories
3. Knowledge of the local market
4. Helps to increase your brand awareness
5. Local sales and marketing expertise
6. The resellers will probably already be selling to your target customer base
If you haven't conducted any research to prove there is a viable market in your desired location, I would strongly consider either conducting some or using your local government agency to help you. In the UK the UKTI is a department that helps companies expand into international markets and you can commission them to undertake research on your behalf and identify potential partners for you.
Things to consider when recruiting a reseller:

Write down what are important factors when looking for a reseller. Some things you might want to consider are
• Their sales and marketing capabilities – are their current efforts good?
• What is the financial stability of their company?
• Past sales performance like?
• Do they have good knowledge of their local market?
• Do they serve your current markets and target customers?
• Good knowledge of your desired markets?
• Knowledge of your technical products?
• Look at their current product portfolio. Do they represent any competitors or is it complimentary equipment?
• Do their values and objectives fit in with your own?
• Look at their current pricing strategy of others equipment. Does it fit in with your desired model?
In our next blog we will look at reseller agreements and what you should think about including.
Further Reading