Need specific, to the point information on HOW to improve your marketing?  Need advice on international markets?  Need support in implementing a marketing and Sales strategy? Check out www.elaineball.co.uk, we have gone LIVE!!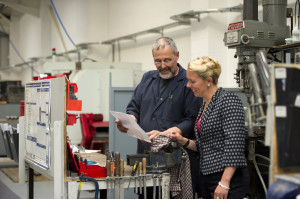 Elaine Ball Technical Marketing (EBTM) Ltd is a full-service B2B marketing consultancy with international experience providing expert knowledge in marketing your business.  With over 15 years international marketing and sales experience in exporting around the globe, owner and CEO, Elaine Ball decided to set up a dedicated marketing consultancy who would give 'A' grade marketing to organisations with global goals.
EBTM's website is designed by My Cloud Media in Huddersfield, who are savvy web developers with a twist, providing you with a simple but very effective layout and easy to modify ability.
"I wanted simple and to the point in the website" says Elaine Ball, CEO of Elaine Ball Technical Marketing (EBTM) Ltd.  The website is part of the firsts steps in promoting this unique B2B Marketing Consultancy.
Part of the website is the blog.  Blogging is a great tool for B2B technical companies as it can be specific and to the point, plus it can be measured!  EBTM has been using the wordpress blog, which highlights EBTM's specific scenarios and gives marketing departments 'golden-nuggets' of marketing and sales knowledge.  The wordpress blog will now be transferred over to EBTM's main site.
Keep your eyes peeled people!
Yours
Elaine Ball