EBTM go from growth to growth
England, Elaine Ball Technical Marketing (EBTM) Ltd
Young technical marketing solutions company, EBTM, are continuing to invest and grow.  Their No.1 goal is to be known as the top Marketing Consultancy for the Geospatial, Offshore and Mining Industries.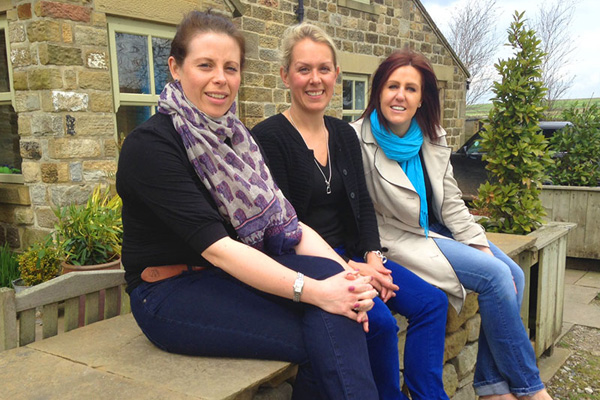 (Left to right: Sarah, Elaine and Amanda)
The company is coming into its first full year of trading as of 21st May 2014.  Elaine Ball, CEO and owner of EBTM has invested in top people, hiring Laser Surveying Marketing Expert; Amanda Finn.  Amanda started with the company on 2nd January 2014 to head up client marketing implementation and provide support to existing marketing teams.
On Monday 14th May, EBTM hired executive, Sarah Rogerson, to run the back office and build a strong foundation for the growing company.  Her support role will free up Elaine and Amanda to concentrate 100% on client needs.  Sarah has a wealth of experience with strong expertise within event management.
Two key differentiators of EBTM, they understand the industries they are pitching to, and heavily invest in top training for its people.
Elaine Ball comments: "Amanda and I have just returned from the Social Media Marketing World Conference in San Diego. It is very important to us and our clients to ensure we are at the forefront of the latest techniques.  The Geospatial, Offshore and Mining Industries don't want second best, they want the best people and expertise to grow their companies.  So, its very important we keep growing and investing in our own development!" 
The company has a clear strategy for the next 3 years, with new things still to come in 2014.