Elaine Ball Technical Marketing (EBTM) Ltd, England, 21st March – EBTM a leading consultancy in technical marketing for the global Geospatial Industry, has been awarded a Social Media contract with Navigation Electronics, Inc (NEI) Louisiana, USA, a complete solutions provider that sells, rents, leases and services mapping, GIS and survey, construction equipment from Trimble and other leading suppliers.
Bolt on Marketing Team
EBTM managed by Elaine Ball and Amanda Bradshaw are a unique consultancy, favouring being classed as your 'bolt on marketing team' over traditional consultancy.  The company of four won the contract with NEI after completing a social media workshop back in December 2015.
Organising the content process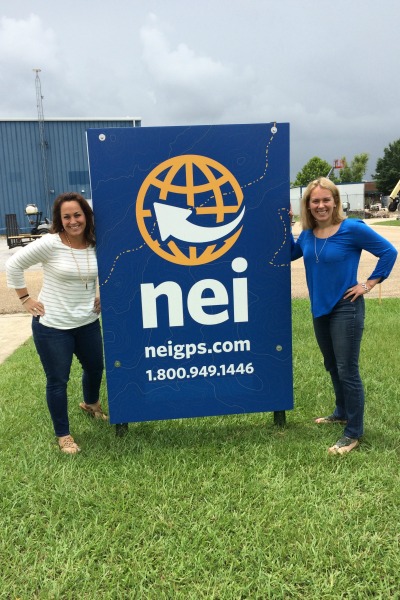 NEI is a fantastic business that offers so much to the industry, from free workshops right through to the selling and training of equipment. Lots going on which needs shouting about.  The team at EBTM will inject structure and process into the vast amount of activities going on at NEI.  The key is to manage the content process, which most companies find difficult and organise the content, which will be delivered to the market via the different social media channels.  The goal is to double the sales leads!
Amanda Bradshaw, EBTM's Marketing Communications Director and Key Implementer comments:
"When you get the process right, the reward is seeing the stats and proving that social really does have a part to play within clients integrated marketing communications. "The key for any social media plan is to measure the results and feed this back in an easy to understand way.
Kelli Guidry, VP and Director of Operations comments:
"We are already starting to see the results of the new plans. We invested heavily in ensuring we have top quality information and courses available for the industry to attend. We are happy knowing that a wider audience is seeing our great initiatives"
If you want to find out more about EBTM helping you with Social Media,
Call Amanda today on +44 7968 585 824
About NEI
Navigation Electronics, Inc. (NEI) was formed in 1984 as a division of John Chance & Assoc., performing instrument sales and service to the offshore oil and related industries. In 1988, Charlie Poche acquired NEI and began expanding its service to land, hydrographic, geodetic surveyors, as well as GIS & Mapping professionals. In 1989, NEI was one of the first Trimble GPS distributors and soon after, it grew to become one of the largest distributors of GPS surveying and mapping equipment. NEI is also an authorized ESRI and TDS & GeoSpatial Innovations business partner, as well as Laser Craft, LTI, Seco, Odom and Pacific Crest distributor. NEI's corporate headquarters is located in Lafayette, LA with satellite offices in Georgia, Louisiana, Mississippi, Tennessee, Alabama, Florida and Arkansas. NEI maintains their service center and sales office at their headquarters in Lafayette, LA, and a sales office & GIS training center in  Norcross,GA. NEI is a women-owned and operated business, with Barbara Poche serving as President & CEO.