How to build a Geospatial Brand that gets you leads – welcome to the onboarding review!
Brand Awareness for Surveyors Part 1 (Module 2)


Hello Surveyors and Geospatialers.  Thank you for clicking through from Instagram – I'm pleased you are here!  If you found us via the website; "well hello there, I'm pleased you found me!"
Welcome to the Onboarding Review doc Part 1 – add this to your bookmarks for safe keeping!  Or Print this doc. Or copy and paste this page!  Got questions?  I won't bite, Direct Message (DM) me any time – click here to connect? 
Firstly, what is an onboarding document? What is this all about?
An onboarding document helps you, your team, your suppliers and new employees become familiar with your organisation.  It is the process for understanding what you do, why you exist and what you need to think about moving forwards.  Helping to develop a strong purpose and strategy.  And of course, to implement it!   For me, it is imperative to get right!  If you are clear from the outset, your planning should be easier to implement!  Why?  Because you can see clearly what you do and why you do it. 
This is part one of the onboarding doc.  
 So let's begin:
A bit about you
– in order to set the context 
What do you do?

i.e. I'm a Land Surveyor in Texas.  I have a team of 5.  We specialise in Building Survey and Utility Surveys.  We would like to expand into other states.
What makes you different?

ie. We have the latest equipment.  Very fast and accurate laser scanning equipment, GPS and GPR.  We have a strong office team which means we are free to focus on the customer.  We get new jobs via recommendation.
What is your Value Proposition?
Why should your prospects do business with you over your competitor?  It also explains CLEARLY the benefits of your services/ products in simple easy to understand lingo. 
Try it……
What are the Services or/ and products you offer?
ie. surveying complicated historic monuments, d

ata processing of point cloud data, subsurface utility surveys, construction staking
What are your unique selling points? (that no one else has/ can offer like you!)
EXAMPLE:  We have a strong office team which means we are free to focus on the customer.  We get new jobs via recommendation but we need to grow profitably.
Let's check out the competition
It's important we know the competition. Including their strengths and weaknesses in order to better position ourselves. Competitors include but are not limited to: 
*******
*******
SWOT analysis – By understanding your SWOT – will help you position yourself better!  By understanding where you 'stand' in the market will help you FOCUS.  This then will have an impact on your lead generation and therefore your sales!
Strengths – what are you good at?  This could be your people? Your products?  Your culture? Your philosophy 
Weaknesses – What are your weaknesses? What isn't very good about you? Your product or service? This also could be your people, service, culture…
Opportunities – What opportunities are there in the market that you could take advantage of? Or What weaknesses do your competition have that you could take advantage of?
Threats – What threats are there in the market?  From the competition? That you can't control?
Target audiences
Who is your target audience?  Within your market, you will have groups of common buyers with common needs/ problems.  Spend some time reviewing these potential client audiences.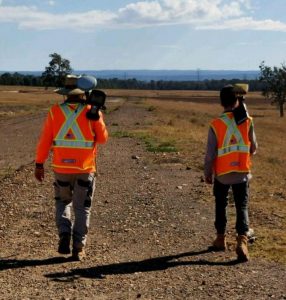 Buyer Persona's
– need more help? BUY THIS BOOK or visit
BuyerPersona.com 
So you have identified your groups of potential clients with different needs?  Wants? Now to understand who are your main buyers.  This is known as BUYER PERSONAS.  By understanding the buyer, you can tailor your marketing to the specific audience you are trying to attract?  This is the foundation for getting your content and messages right!  To attract your right audience.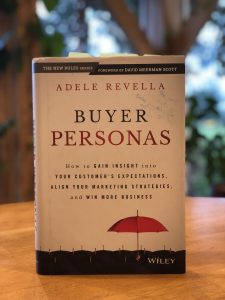 Why creating Buyer Personas is so important in branding – FORBES
Example of a Survey Owner:
Buyer persona 1:  Survey Owner
Age: Mid to late 40's-50's
Gender: Male (unfortunately it's male)
Job: Business owner, Director or Managing Director, owner of survey firm
Description: Our buyer is someone who runs or owns their own survey business, they are not necessarily involved with the day to day execution of work. Our buyer is more concerned about sales, longer term business strategy and ultimately the companies profit and loss. They don't want hassle, stress or added workload but at the same time they are cautious of relying on others to do quality work.   Mid sized survey firm (15-25 people)
Goals
To Maximise Profit

Expand business opportunities

Stay ahead of the competition
Common Objectives
Already approved technology purchase

Have incomplete information

Technology is marginal or losing money already

B

acklog is already too large to change process
Challenges & Pain Points
Already heavily invested in current solution

Suspicious of pitch as last salesman promised success

Relative removed from technology
Experience he wants
Wants to limit risk

Needs confidence in strategy
Value Proposition:  Increase in process productivity contributes dramatically to business opportunities and bottom line.
Messages
Dramatic increase in productivity lowers personnel costs

Business opportunity expanded in next generation areas
Got questions?  Drop me a DM here elaine AT elaineball.co.uk or Instagram DM 
What is this?
Each month I will be showcasing a specific topic.  July 2020 is all about Brand Awareness and how a Surveyor or Geospatial Tech Firm can grow their brand.  To accompany these posts, I will share with you specific documents which I use with my clients.  These are FREE!  Enjoy!
Elaine