The count down begins…………. we will be hosting a LIVE Twitter Chat for all exhibitors exhibiting at Geobusiness 2016 (officially by us)
When:  Wednesday 18th May 4pm GMT
Where:  Hosted by EBTM via Twitter (of course 😉  Click here to go to Twitter
Why take part?
You have invested a lot of money to exhibit at Geobusiness as well as all the hard work getting your equipment, software, services ready to promote.
Not an exhibitor but attending?  Get involved!  Find out what the exhibitors are promoting and how they can help you be safer, more profitable, more efficient etc!
What's the whole point?
To build your business, get more clients and have more money and feel satisfied!
Setting up shop
Setting up shop at a show on its own is like opening a shop on the high street without telling anyone about you, hoping for traffic to pass your door.  Ludicrous don't you think?!
There are several means of communicating your presence, as well as the excellent job the Geobusiness team deliver, you also have to be communicating months in advance on what you will be showcasing at Geobusiness.  Why?  To inform your potential clients base (and clients) why your company and your products will save them time on the job, money and improve overall safety to name but a few common needs.
I'm thrilled to see so many of the exhibitors now on Social Media!  This great news!!
So, we want to hear what you have to say.  We will be posting three questions on EBTMarketing Twitter Page at 4pm GMT on Wednesday 18th May.  Literally one week prior to the show opening.
The aim of this is to
Build your brand awareness as a company online
Showcase why your product is going to help your target audience
Help build your online profiles in order for you to get more

Twitter followers (more followers, more presence)
Web traffic (more followers via Twitter to your site)
Stronger Search Engine optimization (SEO) (Google loves this and will help boost your rankings)
Builds brand awareness (giving you more opportunity to be in front of your audience and thus developing sales)

And finally, promote how ace Geobusiness is to our industry!
If you want to follow other Geobusiness Exhibitors, we have also created a list of them all.  Click here to follow!  This helps filter through the jargon online.
So, what next?
At 4pm GMT on Wednesday 18th May, we will post 3 questions:  The questions are and will be submitted in order as follows:  So no jumping the gun!
Questions will look like this (Note we use Q1, Q2, Q3 to make it easier for you to answer the right questions and keep track!  It can get messy)



To answer the question, it will look something like this:



Remember; to answer a particular question; use A1, A2 or A3.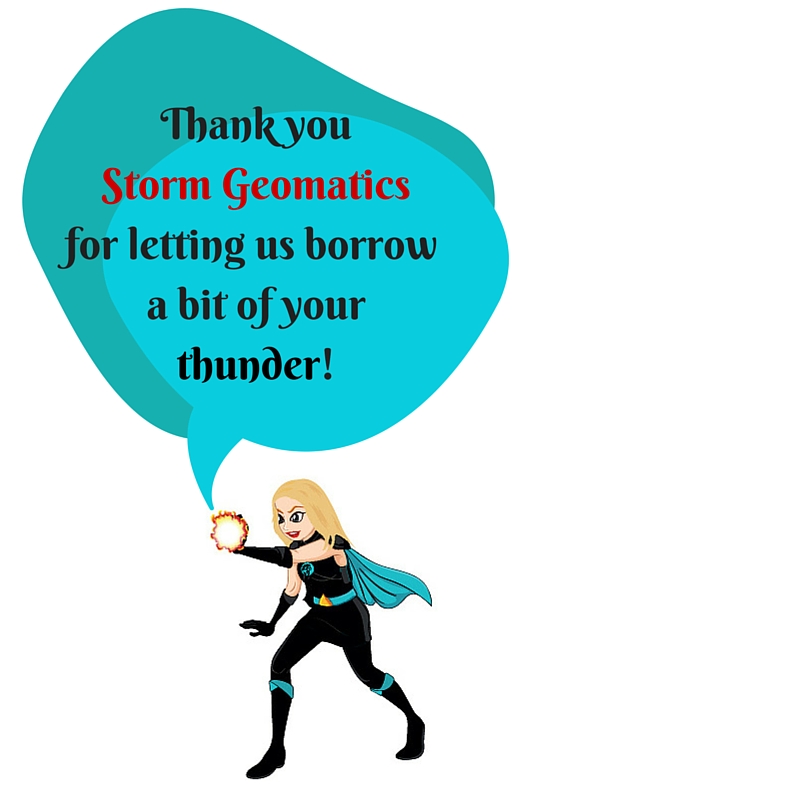 RULES
Please use the hashtag #GeoMarketing in order to track and group the conversation (this helps everyone see what has been posted all together!)
You can use other hashtags if you like; to help with search.  Hashtags help people discover a trending topic ie. #Survey #RiverSurvey #Geospatial so use them in your tweet
You can answer more than once, just make sure you have the A1: A2 or A3 in your tweet.  Then we can distinguish what you are referring to.
Interact and ask questions!  If something catches your eye, get stuck in and communicate back and forth – its supposed to be fun too!  This will also attract other non exhibitions, maybe your target audience!!
Find out what happened last year, click here!
Love to hear from you!
Finally, I would love to hear what it has done for you, pre and post Geobusiness.
Beth and I will be at Geobusiness, you will see us in our outfits.  Make sure you come and receive your free gift! 
If you met us in 2015, you may have received the muppet show or star wars socks, this year we have something a little different to give you.
Happy Tweeting everyone!! Exited to see what you have to showcase!
Finally, why are we doing this?
We support great marketing
We support Geobusiness
The team at Geobusiness are a great asset to the survey community in the UK and beyond
We care about marketing and getting your brand out there
We love educating and making the survey community savvier at marketing their business
We like to test and have fun with new ways of communicating to see if it has an impact (we know this does and want you to benefit from it!)