Are you secretly suspicious of social media?
Feel like geospatial doesn't lend itself to the digital space? Can't see your clients warming to your attempts to reach out online? These 5 thought-leading bloggers are about to change your mind.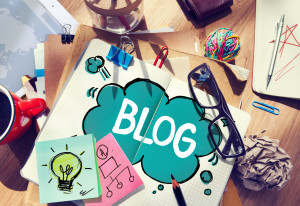 Who is She?
A huge influence on B2B marketing, especially when it comes to LinkedIn networking and "social listening" – where you track what people are saying about you on social media to hone your messaging and products, and build better relationships with customers.
Why is This Relevant to Me?
[ctt template="5″ link="9zPjp" via="yes" ]#B2B tech companies aren't always the most proactive when it comes to crowdsourcing feedback via #socialmedia @EBTMarketing[/ctt]
Clients are fickler today than at any time in the past and to keep them onside you have to show that you really care what they think of your products and are ready to take their comments on board. Developing better social listening and engagement skills is an absolute must for a geospatial firm that wants to stay ahead of the competition.
Give Me a Taster…
"Social media gives companies the ability to get the kind of quick, voluntary feedback they require to stay agile…they can put social listening to best use by generating prospects, keeping an eye on the competition, identifying thought leaders, rewarding brand advocates, collecting product feedback and much more.
Companies don't need to analyse a million mentions to get the news they need. It's only a matter of cultivating a deep understanding of relevant conversations online."
[ctt template="5″ link="eNz3n" via="yes" ]Companies don't need 2 analyse a million mentions. It's a matter of cultivating a deep understanding of relevant conversations @EBTMarketing[/ctt]
Who is He?
As the former head of Social Media and Corporate Communications at LinkedIn, Sexton really knows his stuff. These days, he focusses on "social selling", which basically means nurturing relationships with potential customers via social media and taking them through the bulk of the sales journey online.
Why Is This Relevant to Me?
Geospatial firms overwhelmingly rely on in-person selling, but while personal relationship building is highly effective, pitching to individuals face-to-face can be a costly exercise, especially when your client base is globally dispersed. Plus, your customers are busy people and scheduling a series of one-to-one meetings won't always be all that convenient.
When it's done well, social selling solves these problems by retaining that personal touch and fostering trust over time, while increasing your reach and flexibility. It means you can be much more efficient about how you communicate without making clients feel like they're on a conveyor belt. It's a fine art, but if anyone can give you invaluable pointers, it's Koka Sexton.
Give Me a Taster…
"A social selling methodology with LinkedIn is bigger than just sales prospecting. Leveraging social media as a sales professional should continue after the opportunity is created and even after a deal is closed. Social selling is more than just finding new buyers, it's about keeping the customers you already have."
[ctt template="5″ link="aB0V8″ via="yes" ]"A social selling methodology with LinkedIn is bigger than just sales prospecting" #geospatial @EBTMarketing[/ctt]
Who Is She?
Dyer helps brands to build, manage and measure their outreach efforts on social networks including Twitter, LinkedIn, Facebook, Instagram, Google+ and YouTube, and is an expert on developing effective content marketing initiatives. She frequently features on lists of the world's most important social media minds, including Forbes' Top 50 Social Media Power Influencers.
Why is This Relevant to Me?
Geospatial tech like LiDAR and 3D Imaging might seem dry to an outsider, but to people in your field it's genuinely fascinating. With so many awesome innovations and experiments happening in the field, what better way to engage your audience than by talking about these cool developments, showing that you're passionate about what you do and share in their enthusiasm?
Learning from someone like Dyer how to really nurture a community around your product is invaluable. Plus, content marketing is a seriously under explored avenue in geospatial – and that's kind of crazy when you think about it. What industry is better placed to serve up genuinely interesting and useful tech advice, how-to guides, case studies and industry news? You have a wealth of content at your fingertips, so figure out how to use it to your advantage.
Give Me a Taster…
"If your social media accounts contain an endless stream of only your content, it is off-putting for the most part. Sure, you're trying to promote your products and services, but you also need to share content that is relevant to your niche but not authored by you. A good place to start is with the 5-3-2 Model for Social Sharing, which will keep your fans engaged and help you build a larger following. So if you publish 10 social media posts per week:
5 should be relative content from others
3 should be content by you that is relevant to your audience but not sales-y
2 should consist of fun, personal content that helps humanize your brand"
Who Is He?
Patel is the founder of the successful Social Media Analytics companies Crazy Egg and Hello Bar, and advises everyone from HP to Amazon on growing revenue from social media. He's on just about every "Top Ten" list you can imagine in the social media world, including Forbes, Entrepreneur Magazine and the Wall Street Journal, and writes for HuffPo and Inc. More importantly, he's one of the sharpest and most sought after minds in digital marketing… yet still finds the time to blog every couple of days.
Why Is This Relevant to Me?
When you're working in the B2B tech space there can be a tendency to dismiss social media – and marketing generally – as something fluffy that, you know, you can do later. When you get a few minutes spare between all the 'real' work of R&D and testing and manufacture and so on.
But here's the thing: if you don't market effectively, if you don't find smart, clever, engaging ways to sell the awesome things you make, all the other work you do will be futile. Social media marketing is just as real and important as all the other work you do – and it's what will make you a success.
Patel is a living, breathing, massive-income-earning example of what happens when you take a geeky tech brain and apply it seriously to the problem of how to grow your client base through social media. Believe me, you'll want to learn a few lessons from this guy.
Give Me a Taster…
"Before jumping into your online marketing strategy, have a conversation with your existing customers.
How did they find out about your product or service? What was the process that transformed them from interested prospects into paying customers? What do your customers value or care about?
Chances are that the answers to these questions have little to do with whether your customers found your company online or in-person. What you'll likely hear and find most compelling are stories about how your business solved some of your customers' most pressing problems.
Marketing is about human-to-human relationships and can happen through any online or offline medium. At the end of the day, your customers probably won't remember whether they found your company through a click on a Facebook ad or through a referral from a friend."
[ctt template="5″ link="5h8ct" via="yes" ]"Before jumping into your online marketing strategy, have a conversation with your existing customers" #geospatial @EBTMarketing[/ctt]
Who Is She?
Smith is one of the world's leading experts in B2B Facebook marketing.
Why Is This Relevant to Me?
All too often, B2B companies, especially those working in niche tech fields like geospatial, give Facebook a wide berth. This is usually because they don't see it as a 'professional' social networking channel, and feel they either aren't confident that they know how to exploit it or don't think that their customers will see it as appropriate.
The problem with this outlook is that, these days, everyone's on Facebook. People use it to stay in touch with people, including calling those they don't have phone numbers for. People get their news from it. They scroll it when they have a few minutes free. Increasingly, they don't see anything wrong with "adding" people they met at corporate functions or through work.
This is where they live, and if you aren't finding clever ways to talk to them there, you're missing a trick – whether that's live video streaming events or Q&As, trying out paid advertising via boosted posts, or using your page to engage customers in lively discussion about R&D or fieldwork methods.
Give Me a Taster…
"If you've spent any time on Facebook within the last year, you know that video is everywhere. This is no coincidence; Facebook has made a big push to prioritize video in News Feed. By giving more weight to natively uploaded videos and Facebook Live video broadcasts, the company is encouraging you not only to spend more time watching video on Facebook, but also to go behind the camera. 
And, it's working! Over 100 million hours of video are being watched on Facebook every day.
Why the big push toward video? Well, TV viewership is down in practically every age group, but digital video consumption continues to grow." 

Does someone in your company need a little nudge online? Share this blog post with your networks using the sharing buttons below and above.